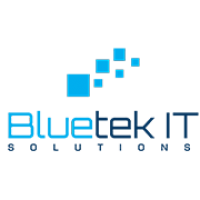 Reports show security is a major concern when using a collaboration tool because it houses the customer data and also important internal data.
The benefits of collaboration tools are spoken everywhere: less reliance on email, more organic collaboration on projects, and better communication and relationships between teams.
Collaboration tools consist of solutions, including video conferencing, VoIP, document sharing, and instant messaging.
However, these tools create potential security threats, and evaluating vulnerabilities — and viable solutions — should be a sustainable part of our tool-selection process.
Security Threats To Be Aware Of — And Potential Solutions
Privileged users: Different individuals in the organization may have varying levels of access to your collaboration tool. With collaboration software, information can reside within unique partitions, with access restricted to selected team members. If a privileged user's information is compromised, then the entire data will be available to all.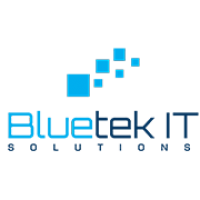 Ransomware is malware that encrypts your files or stops you from using your computer until you pay money (a ransom) for them to be unlocked. If your computer is connected to a network the ransomware may also spread to other computers or storage devices on the network.
Some of the ways you can get infected by ransomware include:
-Visiting unsafe, suspicious, or fake websites.
-Opening file attachments that you weren't expecting or from people you don't know.
-Opening malicious or bad links in emails, Facebook, Twitter, and other social media posts, or in instant messenger or SMS chats.
You can often recognize a fake email and webpage because they have bad spelling, or just look unusual. Look out for strange spellings of company names (like "PayePal" instead of "PayPal") or unusual spaces, symbols, or punctuation (like "iTunesCustomer Service" instead of "iTunes Customer Service").
Ransomware can target any PC—whether it's a home computer, PCs on an enterprise network, or servers used by a government agency.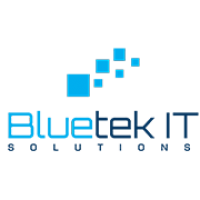 You may have state-of-the-art servers, but their efficiency can diminish over time. Managing them is key to optimizing your business operations.
Numerous organizations rely on servers for various IT functions, such as applications, emails, hosting websites, and data storage.
Although many companies have turned to cloud-based services using remote data centers, many enterprises still depend on in-house servers. As such, they need to ensure their devices remain in tip-top condition
That's where server management comes into play.
Managing your servers can streamline the performance of your team by allowing them to complete complex tasks faster. Plus, it can enable them to detect problems early on before they get out of hand and compromise your business. As a result, the risk of experiencing operational setbacks is drastically lower.
But the only way to make the most of your server management is to perform it correctly. And to help you do so, this article will share nine tips on improving your server management.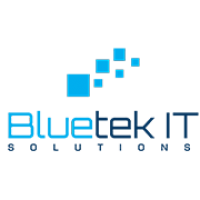 The key to your online security is to have strong passwords, but the challenge is to create distinct passwords that you can actually remember -- or else you may fall into the bad habit of using the same login credentials for multiple accounts. According to LogMeIn, the company behind the LastPass password manager, you could very easily have 85 passwords for all your accounts once you count all of your social media, streaming, bank accounts and apps.
If your data is compromised, weak passwords can have serious consequences, like identity theft. Companies reported a staggering 5,183 data breaches in 2019 that exposed personal information such as home addresses and login credentials that could easily be used to steal your identify or commit fraud. And that pales in comparison with the more than 555 million stolen passwords that hackers on the dark web have published since 2017.
The identity protection of a post-password world isn't here for most of us. So in the meantime, try these best practices that can help minimize the risk of your data being exposed. Read on to learn how to create and manage the best passwords, how to be alerted if they're breached, and one crucial tip to make your logins even more secure. And here are three old password rules that wound up being dumb today.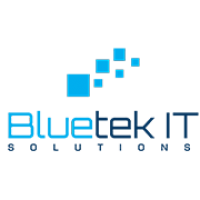 Nobody likes passwords. They're inconvenient. They're a prime target for attacks. Yet for years they've been the most important layer of security for everything in our digital lives—from email to bank accounts, shopping carts to video games.
We are expected to create complex and unique passwords, remember them, and change them frequently, but nobody likes doing that either. In a recent Microsoft Twitter poll, one in five people reported they would rather accidentally "reply all"—which can be monumentally embarrassing—than reset a password.
But what alternative do we have?
For the past couple of years, we've been saying that the future is passwordless, and today I am excited to announce the next step in that vision. In March 2021, we announced that passwordless sign in was generally available for commercial users, bringing the feature to enterprise organizations around the world.
Beginning today, you can now completely remove the password from your Microsoft account. Use the Microsoft Authenticator app, Windows Hello, a security key, or a verification code sent to your phone or email to sign in to your favorite apps and services, such as Microsoft Outlook, Microsoft OneDrive, Microsoft Family Safety, and more.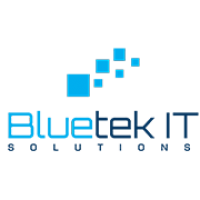 Do you underestimate security threats?
Today, the world is flooded with cybersecurity news. Whether it's a headline splashed across the media about your favorite retailer being hit by hackers or your local council falling victim to ransomware, there is no escaping the "cybercrime pandemic."
Even despite this recent surge in cyberattacks, there are still a worrying number of organizations that don't see themselves as a target. These organizations have a false sense of security that they are of no value or interest to cybercriminals — they are too small, too unknown or even too secure to be hit.
However, this misconception just makes them easier to hit. Overconfidence in security or not seeing yourself as a target leads to companies letting their guard down, which in turn creates opportunities for hackers. So, what are other most common security misconceptions we hear about from organizations, how do they put them in danger and, most importantly, how can they be resolved?
1. We are not a target for cybercriminals.
First and foremost, everyone is a target for cybercriminals. It doesn't matter how big or small you are or how much or how little data you hold; cybercriminals will still see you as a target. This is an issue we hear about a lot when approaching new customers. However, once we have carried out an open-source background check, they are often surprised by the results.
We find fake social media accounts where CEOs and brands are being impersonated, often sending out malicious links in their posts. We also find a lot of other content online that shows the company has already been hit by attackers.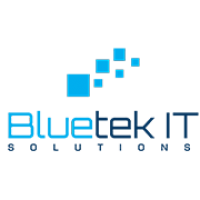 Make sure your router and devices are secure
If you want to add a bit more security to your device or simply make it easier to remember what you need to put in, you should look into changing your Wi-Fi router's password. Routers come with default passwords that are easy for anyone to guess or look up. Instead, you should change it to something more secure so that nobody can mess with your settings. Here's how to change your Wi-Fi router's password.

How to log into your router
1. First, you need to log into your router's web-based interface.
2. Connect to your router with your PC or mobile device.
3. Visit 192.168.0.1 or www.routerlogin.net.
4. A prompt will show up for login info.
5. Enter the username and password that's on the bottom of your router or what it says in the manual.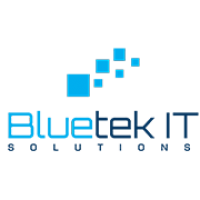 Over three-quarters of Fortune 500 companies utilize Microsoft SharePoint
SharePoint is the leading project management, document management, Intranet, and collaboration software developed by Microsoft. Most businesses can use a tool to enhance their employees' ability to work cooperatively, and there is no better tool available than Microsoft SharePoint.
SharePoint is essentially a central hub that a project team can use to share files, data, news, and resources. It also securely fuels collaboration, standardizes access to the tools that people need, and even gives team and project leaders a way to disseminate a collective knowledge base that is important in productivity settings.
SharePoint Provides Endless Possibilities
A Must-Have Tool to Get the Most Out of Your Business
If you are looking for a tool that can do it all, look no further than Microsoft SharePoint. It integrates seamlessly with Microsoft 365, giving a whole cache of tools that any team with specific targets can use to be more efficient and productive. If your organization already uses Microsoft productivity tools, having our knowledgeable technicians implement SharePoint as a central hub to any number of your initiatives can improve several aspects of your operational effectiveness.
SharePoint can be used to:
Securely store company emails
Improve workflow
Organize projects and other events
Manage projects
Manage team schedules
Manage documents and other resources
Improve and centralize team communications
Support multiple project teams
Disseminate company and project-specific information
Improve employee training
...and much more.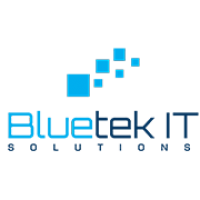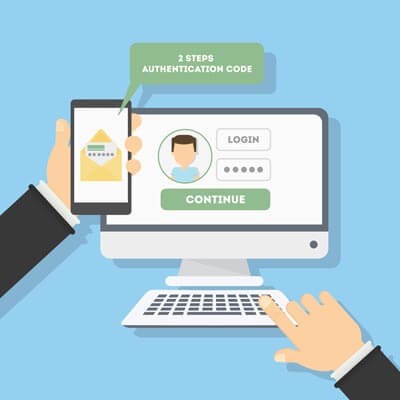 The password isn't nearly as secure as it used to be. Hackers have begun to take advantage of extremely powerful solutions designed to brute force their way into accounts by using software to rapidly guessing thousands of passwords per second, making it extraordinarily difficult to prepare yourself for them.
What's the best way to guarantee that passwords aren't going to be the downfall of your company? A great start is by taking a close look at password best practices and two-factor authentication.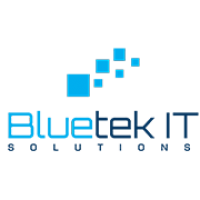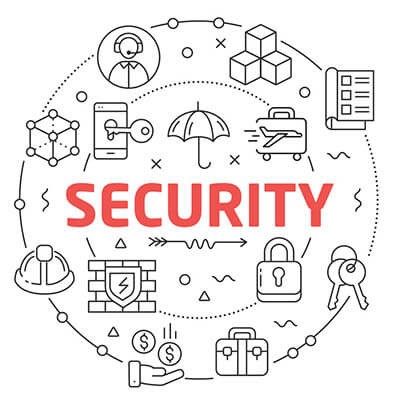 Data security isn't a matter to be taken lightly, as too many businesses have found out the hard way. Unfortunately, there are far too many simple ways to correct common security issues - enough that it's foolish not to do so. We'll review a few ways to fix security issues, after discussing one of, if not the, most egregious security failings in modern history.